Cash-for-query row: Will Mahua Moitra be disqualified from Lok Sabha?
Cash-for-query row: Will Mahua Moitra be disqualified from Lok Sabha?
Things don't look good for Trinamool Congress (TMC) MP Mahua Moitra. Embroiled in the cash-for-query row, the Lok Sabha Ethics Committee has reportedly called her conduct "unethical" and "heinous" in nature.
The committee, which will also meet today to adopt its draft report, has also recommended that the fiery MP be disqualified from the House for her involvement in the scandal.
The news of her possible expulsion came just hours after BJP MP Nishikant Dubey said the Lokpal has ordered a CBI probe against TMC MP Mahua Moitra on his complaint of alleged corruption by her.
We take a closer look at what are the recommendations made by the Ethics Committee and what this means for Moitra's political career.
Ethics panel's findings
The ethics panel has drafted an exhaustive 500-page-long report against Moitra in the cash-for-query scam and has concluded that there have been multiple misdemeanours on the MP's part. The panel in its report has concluded that the TMC MP had shared her parliamentary credentials with "unauthorised persons", took cash and amenities from businessman Darshan Hiranandani and it was "serious misdemeanour" on her part which calls for "serious punishment".
As per an NDTV report, the panel's findings read, "The money trail of cash transaction between Smt Mahua Moitra and Shri Darshan Hiranandani as a part of a 'quid pro quo' should be investigated by the government of India in a legal, institutional and time-bound manner."
Also read: 'Jilted ex', politicians and businessman: The men TMC's Mahua Moitra is up against
The panel, headed by Vinod Kumar Sonkar, has recommended that Moitra should be expelled from the membership of the 17th Lok Sabha due to her "highly objectionable, unethical, heinous and criminal conduct". And the 15 members of the panel will meet around 4 pm today and they will vote to reach a decision and send their final finds to Lok Sabha Speaker Om Birla.
Interestingly, it has been reported that Congress members of the panel may submit a dissent note, with Times of India reporting that the ruling party was "forcing its hand", since it outnumbers the Opposition MPs on the ethics committee.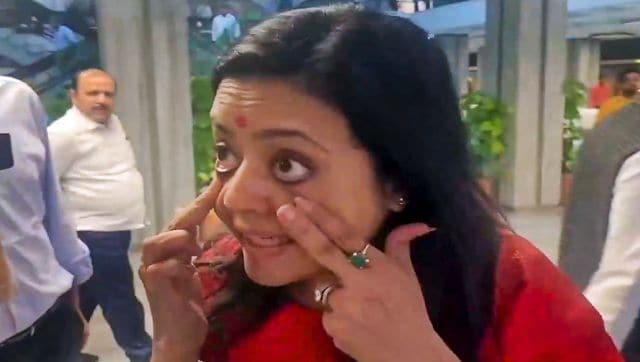 The Ethics Panel and Moitra
The findings of the Ethics panel come after Moitra appeared before it on 2 November. Armed with three bags – it quickly became a meme on social media – she walked into the hearing, refuting all charges being made against her.
However, the TMC MP walked out of the hearing, accusing the chairperson of subjecting her to "proverbial vastraharan" (stripping). Walking out of the meet, Moitra had told reporters, "What kind of meeting was this? They are asking all kinds of filthy questions. They are picking on anything. Talking any rubbish."
Moitra also wrote to Speaker Om Birla on the same matter, putting up her letter on social media platform X.
My letter emailed to the Honourable @loksabhaspeaker pic.twitter.com/2wGlWTTej6

— Mahua Moitra (@MahuaMoitra) November 2, 2023
It is reported that during the hearing, the chairperson, BJP MP Vinod Kumar Sonkar, posed "very personal questions" to Moitra. The Opposition MPs, who were part of the hearing, stated that they repeatedly told the chairman that the questions were "undignified and demeaning to the lady MP", asking him not to continue such a line of questioning.
BSP's Danish Ali can be heard telling reporters while storming out of the meeting that the panel asked the TMC MP about who she conversed with "at night" and what she talked about.
Moitra speaks
Shortly after reports revealed that the panel had suggested an expulsion of Moitra, she hit back, writing on X, "Glad to see Adani TV has a copy of Unethical Standing Committee Report BEFORE it is placed before Committee tomorrow. Just like Lok Pal referrals announced via the hired help."
Glad to see Adani TV has a copy of Unethical Standing Committee Report BEFORE it is placed before Committee tomorrow.
Just like Lok Pal referrals announced via the hired help

Modi Adani Bhai Bhai
Sabh Institutions Bye Bye pic.twitter.com/JMigoZKCOc

— Mahua Moitra (@MahuaMoitra) November 8, 2023
Moitra has maintained that there has been no wrongdoing on her part, and that no money has exchanged hands at all. She has further stated that she shared a close friendship with businessman Darshan Hiranandani and he had given her gifts that she had demanded.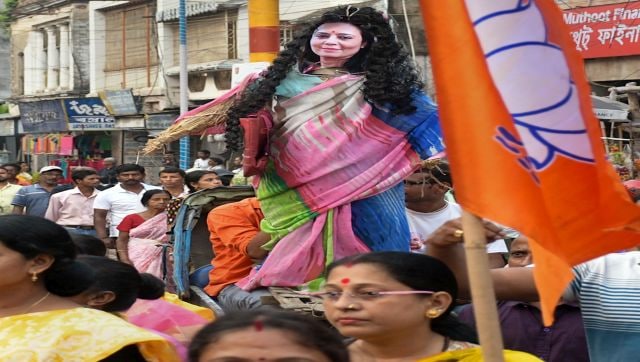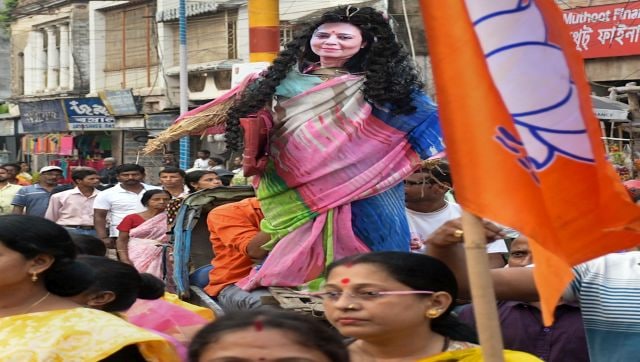 The next steps
The Ethics panel will meet today, vote on their report, and pass it on to Speaker Om Birla. It is up to him to take action on the matter – he will decide if Moitra should be expelled or not.
Notably, there have been instances in the past of MPs being expelled from the House for this reason. In 1951, HG Mudgal, an MP of the Provisional Parliament, was found guilty of promoting the interests of a business association in return for financial benefits by putting questions up. However, he resigned before he was expelled.
Many years later, in 2005, a sting operation by a private channel showed 10 Members of the Lok Sabha accepting money for putting questions up in Parliament. Again, a special committee was appointed which found them guilty of conduct unbecoming of a member and recommended their expulsion which was accepted by the House. All the MPs were expelled.
If the Speaker does go ahead with the recommendations of the panel and expels Moitra, it will set up a new showdown between the Treasury Benches and the Opposition in the Lok Sabha. Moreover, it is more than likely that Moitra will take up the matter in a court of law.
We will have to wait and see what happens next. What we do know is that Moitra's future remains uncertain.
With inputs from agencies
What's Your Reaction?