Edward Jones chief reveals major advantage women investors have
The financial services firm's managing partner, Penny Pennington, explains what she sees in an exclusive interview with TheStreet.
In the year 2000, a chartered financial analyst and managing director for a major banking firm took a job as a financial adviser at an Edward Jones Investments office in Livonia, Mich.
It was an unconventional move that changed the course of Penny Pennington's career.
Related: Cathie Wood snaps up 90,000 shares of a stock that just fell 27% in one day
Pennington has said that she had entered a point in her professional life where she was asking herself if she was spending her time how she might want until she was 65.
"I couldn't answer that question with a lot of passion," she once told leadership expert and writer Adam Mendler. 
Pennington had spotted an advertisement for the Edward Jones position and said that, with her background in finance, she recognized the investment philosophy it described as being very effective.
"The other thing that I saw was a business model that enabled me to be fully who I was," she said. "I wanted to see what I was capable of in terms of applying some entrepreneurial instincts — using that investment philosophy to make a difference in people's lives and growing something that I can be proud of."
Pennington relocated to the company's St. Louis headquarters in 2006. She was named to the board of the Edward Jones Trust Co. as well as the executive, management and audit committees.
By 2015, she led the client strategies group at Edward Jones. She became managing partner (basically CEO, but with a different title because of the firm's business structure) on Jan. 1, 2019.
Pennington talks with TheStreet
Pennington recently appeared at the New York Stock Exchange to share some thoughts with TheStreet's Editor-in-Chief Sara Silverstein. (The video is at the top of this page.)
They touched on a number of topics, including some key insights into what Pennington has learned over the years about women investors.
"As far as women investing, what are ways that you can reach women to help them get resources, help them talk to each other more?" Silverstein asked. "What's important there?"
Pennington began by discussing how the investment landscape is changing.
"Well, (there's) a remarkable transition in the marketplace that's happening right now. Over the next 20 years, $84 trillion of assets are going to transfer from the generation who owns them now to the next two generations," Pennington said. "Thirty trillion of that is going to be dominated by women investors who may be establishing wealth for the first time, who may be establishing showing their comfort level with growing that wealth and being stewards of that wealth."
The Edward Jones leader expanded a bit about women and the importance of the stewardship role.
"As women, we're also stewards of so much more," she said. "We're stewards of our families. We're caregivers across multiple generations. We think very holistically about the well-being of of our families and the organizations that we're a part of."
"So the thing with women investors is there's a level of of confidence getting an education of the opportunity to really think very holistically and set in place a financial plan that meets the needs of multiple generations and all of those goals," she added.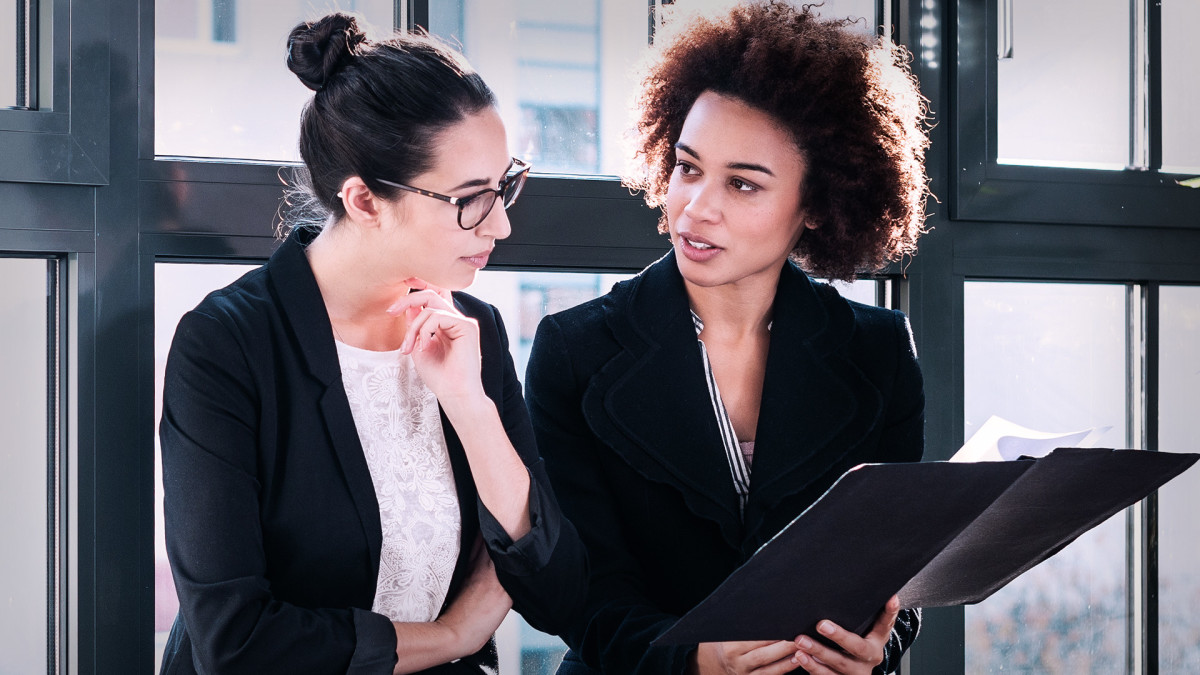 'Very thoughtful investors'
Pennington also talked about women as people who devote a great amount of time to considering their financial choices.
"What we know about women investors is they are very thoughtful investors," she said. "They want to understand before they make decisions. But when we make decisions, we stick with those decisions."
She emphasized the importance of an investor staying true to established long-term goals.
"And especially in a volatile marketplace, one of the most important aspects of success is sticking with a long-term plan and taking emotion out of what's happening in the hubbub of the markets and sticking with the longer term plan," she said.
"Women, research shows, are very good investors."
Get exclusive access to portfolio managers and their proven investing strategies with Real Money Pro. Get started now. 
What's Your Reaction?