Food Talk: The popularity of artisanal food hand crafted with love
Food Talk: The popularity of artisanal food hand crafted with love
In recent years, the culinary landscape in India has witnessed a burgeoning interest in artisanal food. This trend has been driven by a growing consumer demand for authentic and unique dining experiences, where traditional cooking techniques and handpicked ingredients are valued over mass-produced foods. Artisanal food represents a return to the roots of cooking, where the focus is on quality over quantity and the celebration of the craft of cooking. Consumers are willing to pay a premium for something that is handmade, unique, and reflects the local culture and traditions.
Vijay Thapliyal, executive chef, The Lodhi, Delhi says, "At The Lodhi, we recognize the importance of authenticity and the value of traditional cooking methods. Our team of chefs are dedicated to incorporating artisanal techniques in our dishes, using the finest ingredients sourced from local farmers and markets. Committed to providing our guests with a truly unique dining experience that celebrates the diverse and rich culinary heritage of India. Our menu features a range of artisanal dishes, crafted with a fine touch, resulting in a flavour profile that is unmatched by mass-produced foods. Each dish is carefully crafted, with attention to detail and a passion for the craft of cooking."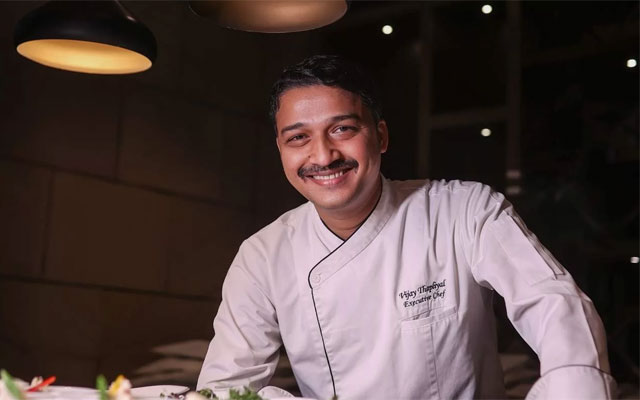 This concept of artisanal food is focusing on farm to fork foods that are locally produced that benefit the consumer, farmer and overall economy. It is usually produced on a small scale. Unlike mainstream and mass-produced products, artisanal products are unique. The products are made using traditional methods and tools. They are created according to a traditional recipe that has a rich history and that doesn't come with preservatives, colorants, sweeteners, thickeners or other chemicals. They are made locally from traceable ingredients and establishing provenance is a key aspect of such products.
Artisanal foods have glided successfully into the Indian food scenario in the last few years and the pandemic has only enhanced this new trend. People now love a range of artisanal food like breads, cheeses, fruit preserves, cured meats, cold cuts, beverages, oils, and vinegar that are made by hand using traditional methods. The love for traditional food made from healthy ingredients and the avoidance of hormones and chemicals has made artisanal food very popular among consumers.
As celebrity chef Manu Chandra rightly says, "Artisanal food is one that done at a smaller scale, with a strong provenance and plenty of skill. It's not limited to fancy foods and can be as basic as an achaar or chundo. I feel that people have taken to supporting and patronising small businesses in a very large way. E-commerce too has provided them with much needed exposure and logistical support to become more widely available."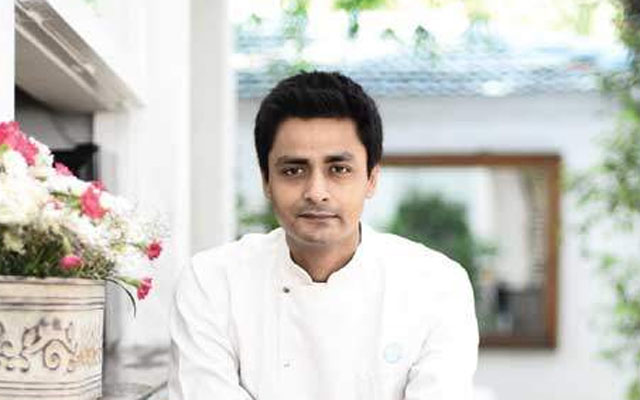 Different communities and families have different versions or recipes of similar ingredients. This is how the culture of cheeses or bread must have evolved which has a very different manifestation in an industrial scenario. The method of making a particular cheese will be very different in a village or community than the industrial counterpart and the end result may have very different qualities in terms of taste, aroma, texture and shelf life.
Artisanal products are most importantly seasonal and local and also labour intensive as the setup is always smaller compared to an industrial one. Going SLOW (seasonal and sustainable, local, organic and wholesome) is the mantra for now and should be forever.
Chef Ankur Gulati, executive chef, The Claridges, Delhi says, "Artisanal food and ingredients in India are becoming increasingly popular with changing consumer tastes and preferences. Our team at The Claridges is keeping pace with the changing trends. Consumers have shown a growing interest in high-quality, authentically sourced, and handmade food products and ingredients."
Today, the Indian clientele is well-travelled and excited to explore culinary authenticity at its finest, which large-scale food productions fall short of. Bridging this gap has been an exciting journey for us, where the growing interest in gourmet ingredients and diverse flavour profiles has led culinary experts to innovate and reinterpret the means of traditional cooking.
Gulati adds, "We envision this trend to become the future of global cuisine in India. Our team of master chefs is dedicated to incorporating the finest and purest ingredients that take even the simplest of dishes to the next level. From sourcing gourmet cheeses, cured meats, seafood, infused oils, and handmade breads to different kinds of vinegars, salts, and olives, we believe that no detail is too little.  Our newly opened cafe sees to this with probiotic products like Kombuchas and a range of dairy-free preparations. Our passion for serving guests the finest cuisines stems from our personal mission to provide our customers with an unforgettable experience that elevates the senses and the soul."
The health benefits of artisanal food products are many. They are a source of calcium, and protein, high in vitamins, can reverse hypertension by lowering blood pressure, provide essential healthy fat, help in building muscle, benefit the immune system and are good for thyroid health among others.  They are devoid of excessive sodium and preservatives and are a healthy alternative for consumers and create a perfectly balanced diet. They also recharge your body with associated nutrients like iron and zinc.
AnnaMaya, Andaz, Delhi's upmarket hotel has been a pioneer in the philosophy of sustainable sourcing and mindful eating. With the motto of eat mindful, shop artisanal, raise awareness, AnnaMaya brings to life the stories of the humble artisans from across the country. Anum Ajani, Marketing Communications Manager, Andaz, Delhi believes that if mindful eating is the key then artisanal food choices should be a way of life.
Artisanal products are hygienically produced without the use of any artificial chemical add on. With no use of any harmful substances to nourish the soil, the produce is naturally tasty and full of nutrients. Ajani stats, "The idea is to share the wholesome goodness of organic farming on a small scale. AnnaMaya has been the forerunner in celebrating artisans and seasonal sourcing as well as local ingredients. The menu is designed around consciously sourced ingredients from local artisans who directly or indirectly contribute towards the well-being of society."
Artisanal produces are slightly priced higher than mass-produced material and it is definitely better to pay for healthy, pure food than those that are packed with preservatives. Be it artisanal cheese, chocolate, jams or sauces, they are made with better, more conscientiously sourced ingredients.
Artisanal food negates the use of chemicals and preservatives. And most importantly living sustainably should be on everyone's agenda as saving the planet has today become a necessity for the survival of the human race. And consuming locally made artisanal food is one of the easiest ways to reduce carbon emissions so are good for mother earth.
Read all the Latest News, Trending News, Cricket News, Bollywood News,
India News and Entertainment News here. Follow us on Facebook, Twitter and Instagram.
What's Your Reaction?