Gaurav Gupta: 'We are a conceptual fashion label, and people thought I was an alien'
Gaurav Gupta: 'We are a conceptual fashion label, and people thought I was an alien'
I CANNOT imagine anyone in fashion who would not want to be Gaurav Gupta in 2023. The talented young designer is having the most amazing start to a year ever. Celebrities have worn him at every major red carpet across the world – from the Academy Awards to the Grammy Awards. He made his debut at the very elite Paris Haute Couture Week. And has just relocated his and refurbished his Mumbai boutique to being an architectural marvel.
He's also getting ready to relaunch his fabulous ready-to-wear line at Neiman Marcus, no less, this summer. Whew, I need to sit down.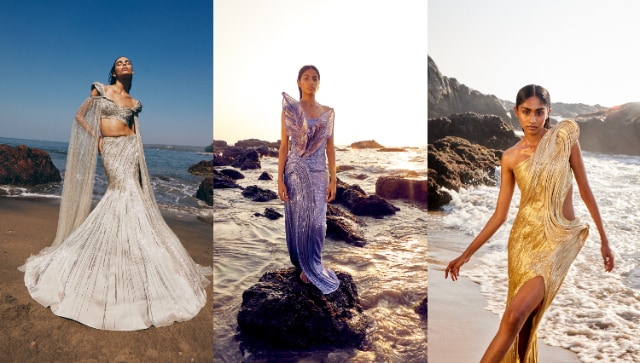 "Something magical has been happening with us for the last two years. But it has been in the works for a while. It has taken a lot of perseverance, team building, and hard work. And I have to say I am fortunate and grateful to have the right team members," the 44-year-old humbly shares the credit of his success. It all began for him when he dressed American rapper Megan Thee Stallion for the Oscars last year. Then Mary J Blige for the Time 100 Gala, Maluma for the Latin Billboard Awards, Lizzo, Kylie Minogue, Luis Fonzi, Ashanti, Cardi B… the list is exhausting. Much of this, Gupta says, is credited to his public relations agent in Los Angeles, Hema Bose. "She is a culture driver, not just a brand strategist and a VIP dressing specialist. She will put you on the right kind of celebrities, ensuring the legacy of the brand is respected. All the celebrities we dress are changemakers."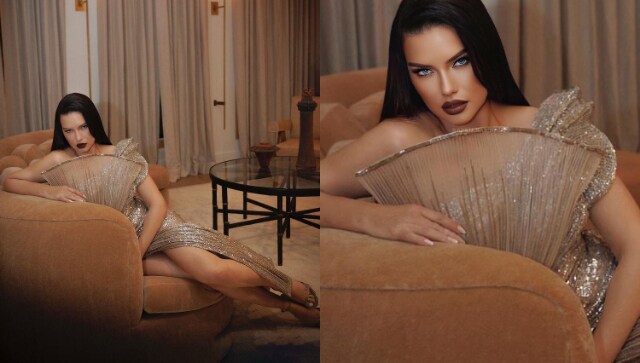 Gupta's showcase at Paris Haute Couture Week was a fantastic debut and widely covered by the leading international media. "I had been dreaming about it as a student at Central Saint Martins," he laughs. "I mean, a few thousand designers apply and only 28 get chosen to show in the main calendar. That's got to be something. It was exhilarating, I felt I was home."
Home has always been a vibe for Gupta. At Paris, he worked with models, girls and trans, from all over the world. His stylist had also worked with Jean Paul Gaultier, his hair dresser was another famous name, everything else was equally elated. "Navki said I was home,"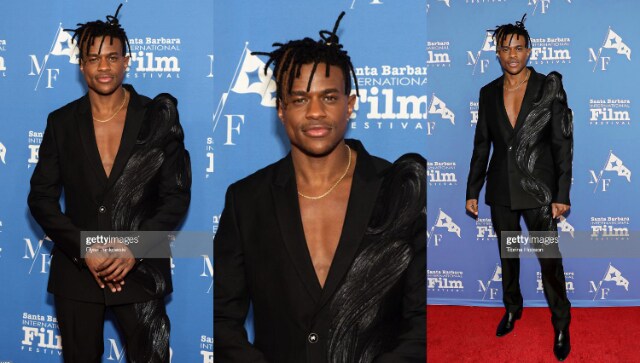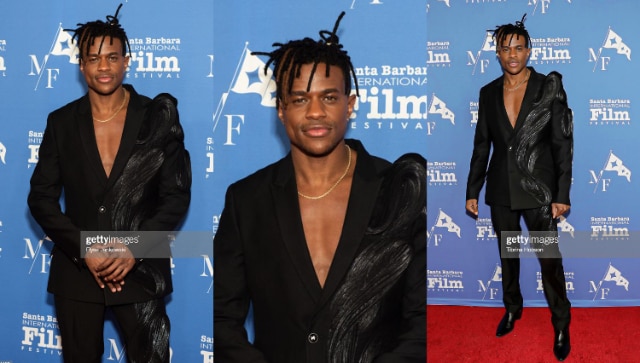 Navkirat Sodhi, the poet and author,  is also home for him. The two have been best friends since school, and have lived together for over a decade now. They share a platonic relationship, but Gupta insists that both he and Sodhi don't believe in boxes or labels. "We don't understand concepts of marriage or gender, we just have a feeling of pure love so we just decided to be life partners. We are twin flames," he explains.
Sodhi, along with his brother Saurav and their parents hosted the opening of the Mumbai store. It was peppered with movie stars, and caused the traffic to stop streets away. "The store is 6,000 square feet and has three storeys. In the eight years since our folder store at Kala Ghoda, the business has grown too. We were among the first labels at Kala Ghoda, much before it became the fashion and restaurant hub that it is today. And we wanted to have a far more special space, not just a shoppable fashion space," he avers.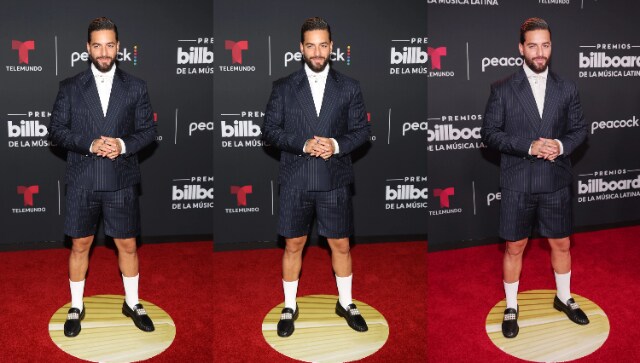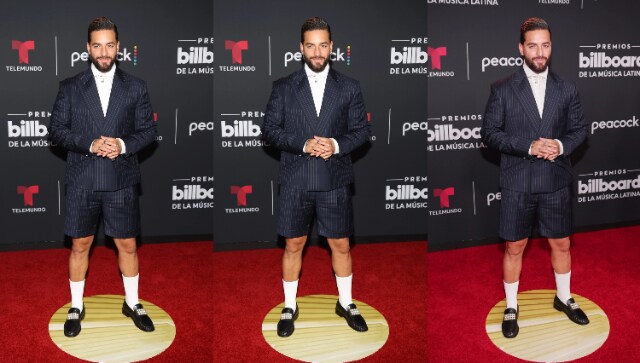 Designed by Delhi-based architect Vishal Dhar, the all-white and skylight space is a homage to the concept of zero, or Shunya, Gupta's latest muse. "Our brand pillars have been fantasy, Surrealism, future primitive, and all of this culminates into the concept of Shunya, or infinite. It's conceptually like multiple zeroes flying in the air, landing on the building, and making it a store. Dhar is not just an architect, he's an artist," Gupta says. Gaurav Gupta sells out of five stores across India, two in New Delhi, and one each in Mumbai, Hyderabad and Kolkata.
Gupta's approach to bridal wear – Indian fashion's main course, as it were – is subversive. The shapes are like frozen waves and wired drapes, each gown an engineering marvel in itself. His embroideries are unconventional too, like blitzes of lightning across the body. "It was definitely challenging to sell these. We are a very conceptual brand, and India is a very commercial market. People thought I was an alien. I mean everybody said it was the future, but how would we make money now?" he smiles. He invented a sari with a twist, ruched like a Grecian drape, and embroidered in badass leather flowers. Newer versions of saris and sari gowns appeared. Hybrid beauties that had brides, their mothers, their mother-in-law et al queuing for this new kind of sexy.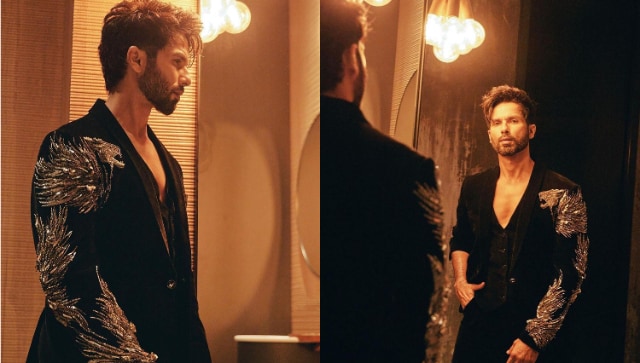 For a label that launched in 2005, Gaurav Gupta is hardly an ingenue. His sculptural gowns are elaborate, tough to store and tougher to repeat wear. But he continues to remain a favourite of brides. "It has been beautiful to see that we have evolved a culture and have evolved with the culture. Most weddings have two-three big events and one or two of those are ours," he smiles.
Gupta says his business is still family-owned, and this is huge for a brand with so many major achievements. "We are financially comfortable, and much of what we make goes back into the business," he explains. He has opened a giant atelier in noida, just outside New Delhi, so his artisans and workers have a nice place to call office, and are happy to come to work. I prod about the
Namrata Zakaria is a seasoned writer and editor, and a chronicler of social and cultural trends. Her first book, on late fashion designer Wendell Rodricks' Moda Goa museum, is due to be published shortly. Zakaria is especially known for her insider's take on fashion, luxury and social entrepreneurship in India. Her writing is appreciated for shaping opinions, busting myths, making reputations and sometimes breaking the odd career. Zakaria is also involved in putting together philanthropic efforts in the field of economic and environmental sustainability.
Read all the Latest News, Trending News, Cricket News, Bollywood News, India News and Entertainment News here. Follow us on Facebook, Twitter and Instagram.