Intel Arc A750 GPU Review: Born again as a completely different card, all thanks to new drivers
Intel Arc A750 GPU Review: Born again as a completely different card, all thanks to new drivers
Pros:
– Constant driver updates
– Consistent development that gets rid of bugs
– Performance in DX12 and Vulkan APIs considerably better than the competition
– Price proposition
– AV1 video encoding at a hardware level
Cons:
– DX11 and DX9 games run well, but slightly trail RTX 3060
– Ray tracing capabilities need some optimisation
– Intel Arc Control needs to be polished
– Lack of RGB may prove to be "a bit boring for some people"
Rating: 4.25/5
Pricing: Rs 23,800
The GPU market has been dominated by NVIDIA for years now. Yes, there are times when AMD would come up with a Radeon GPU every now and then that would pose a major threat to NVIDIA's GeForce GPUs back in the day, and now the RTX series cards.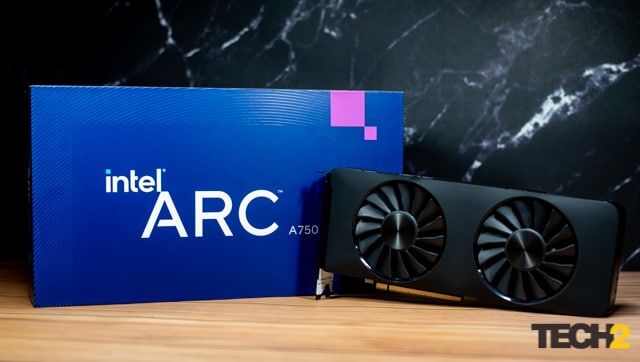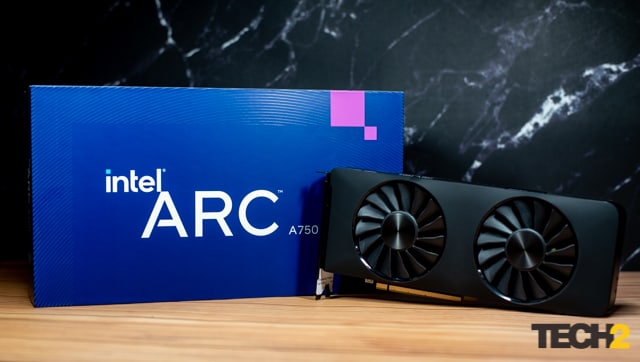 But more often than not, it would actually not live up to the expectations that gamers and enthusiast PC geeks would have. NVIDIA practically did not have any solid or reliable competition that would take it on. And, we all know when tech companies don't have competition. In terms of GPUs, we get products such as the RTX 40 series cards.
When Intel launched the Arc A750 and A770 GPUs last year, tech enthusiasts were hopeful that the latest entrant into the GPU market would take the fight to NVIDIA, and bring an equilibrium of sorts to the market. And while Intel's GPUs did manage to do so in certain situations, especially in games that were based on the DirectX 12 and Vulkan APIs, it struggled in most games that were based on older APIs, like DirectX 9 and DirectX 11.
And given that some of the most popular games of all time, which still continue to find patrons to this day are based on those older APIs, Intel's new GPUs, especially the Arc A750, was shadowed by the things that it wasn't designed for, rather than the abilities that it actually had.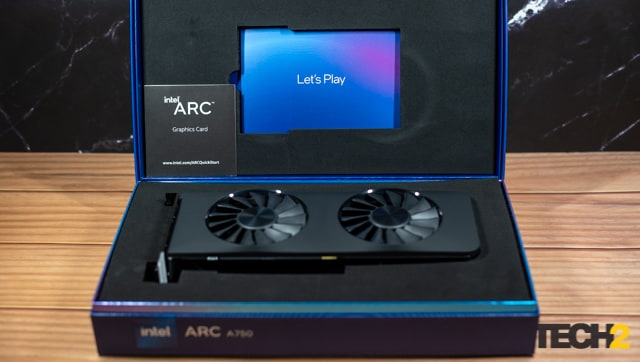 Six months down the line and with a bunch of driver updates, however, the Intel Arc A750 has a completely different story to tell now. We take a look at why the Intel Arc A750 is a great choice for a mid-level GPU today, and whether or not gamers looking to upgrade their systems or build a new one from scratch, should consider Intel's offerings over NVIDIA. 
Intel Arc A750 GPU Review: Specifications and Features
The Arc A750, just like its elder sibling the Arc A770 is based on Intel's Alchemist architecture. It comes with 28 Xe cores and 28 Ray Tracing units and has been clocked at 2050 Mhz. The GPU comes with 8GB of GDDR6 memory, and a memory interface of 256-bit. 
It connects to your PC using a PCIe Gen 4.0 X16 slot and has a bandwidth of 512GB. Intel says that the GPU has a power draw of 225W, because of which the GPU has been equipped with 1X8-pin and 1X6-pin PCIe power ports.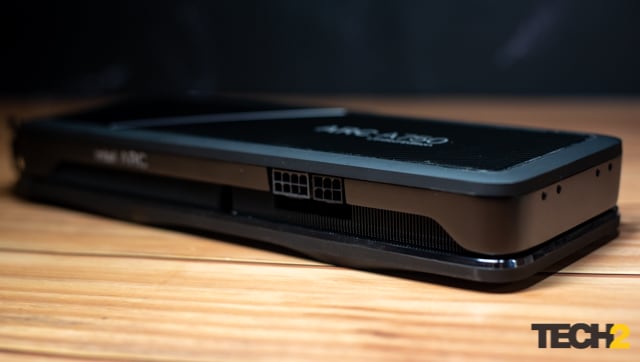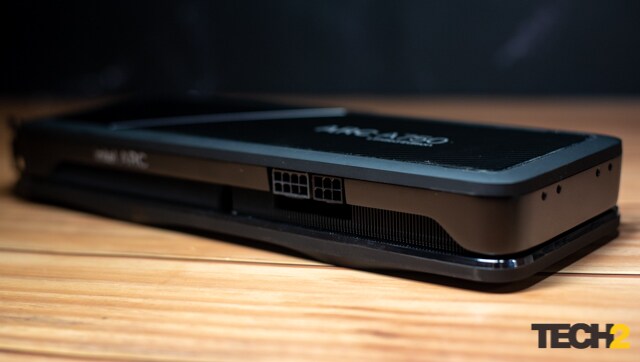 Speaking of connecting to your PC, the Intel Arc series GPU is really meant for PCs that support ReBAR or Resizable BAR. It is one of the key features that allows Intel GPUs to really stretch its legs and show just how capable it is as a GPU. The downside is, that it isn't exactly that capable with CPUs before Intel's 9th Generation. We will explain this in a little detail, later.
As for connectivity options, the Arc A750 has a wide range of ports for you to choose from. It has 3 Displayport 2.0 ports and one HDMI 2.1 port. 
Intel has designed the Arc A750 as well as the A770 GPUs with a particular focus on streamers. That is why you get support for hardware-accelerated media like AV1, HEVC, H.264, VP9 etc.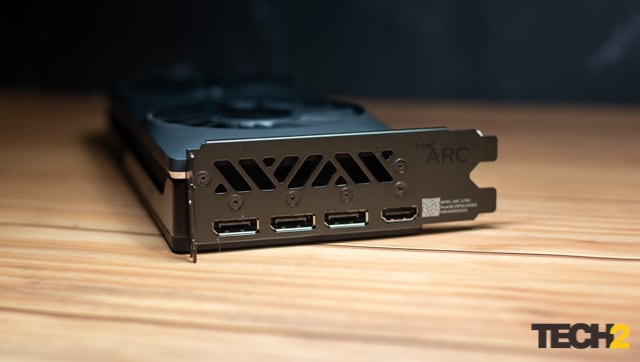 As for the physical dimensions, the card is about 10.5 inches in length and occupies up to full-length slots on your typical chassis. What this means is that the card isn't as thick as some of the latest offerings from NVIDIA, but at the same time, it is a bit longer in length compared to its closest rival, the RTX 3060.
 Arc also has a bunch of features that make it very appealing. For example, Intel's Arc GPUs come with Intel XeSS or Xe Super Sampling technology, which basically functions like DLSS, but in a better manner. And because it is slightly better than DLSS and much better than anything that AMD has to offer, developers should be adopting the new standard, pretty soon.
Intel also supports AV1 encoding and decoding on a hardware level, which will be particularly interesting for streamers. AV1 has much better image quality compared to H.264, at a fraction of the bitrate. What this means is that video game streaming takes up very little computing power, compared to the traditional H.264 standard.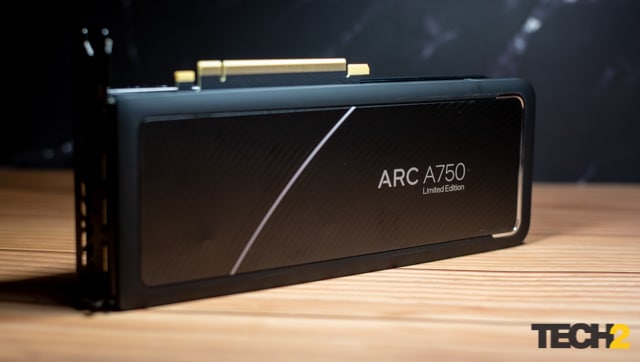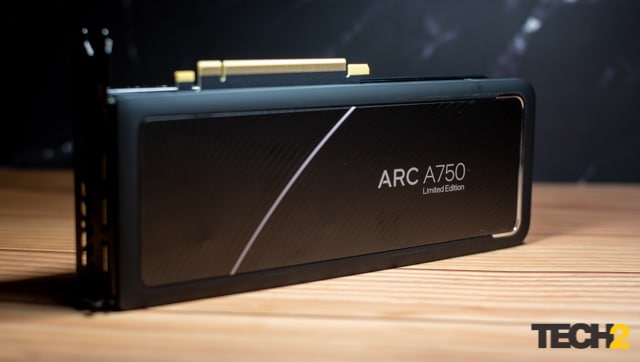 Intel Arc GPUs also use ReBAR, a feature that turns out to be a double edged sword for the tech giant. ReBAR or Resizable Base Address Registers are also known as resizable BAR. It's an optimization technique that gives processors more efficient access to graphics cards' VRAM memory. What this basically means, is that a CPU can load a bunch of stuff on the GPU, and sort of just dump its graphic calculations which would then allow the GPU to generate frames much quicker. This effectively lowers the frame generation time for GPUs to go down significantly. 
Intel's ReBAR functionality is only present in CPUs starting from the 9th Gen. And because the Intel Arc 75o is so reliant on ReBAR, this essentially means that PCs with older CPUs cannot use the new GPUs to their fullest. 
Intel Arc A750 GPU Review: Our test rig
We paired our test unit of Arc A750 GPU with an Intel Core I7-10700K CPU, 32GB Corsair Vengeance 3200 DDR4 RAM (2X16) all connected to a B560M DS3H Plus motherboard from Gigabyte. Cooling the CPU was the Noctua NH-U12A. Powering everything was the Corsair CX750M 750W 80 plus bronze, semi-modular PSU.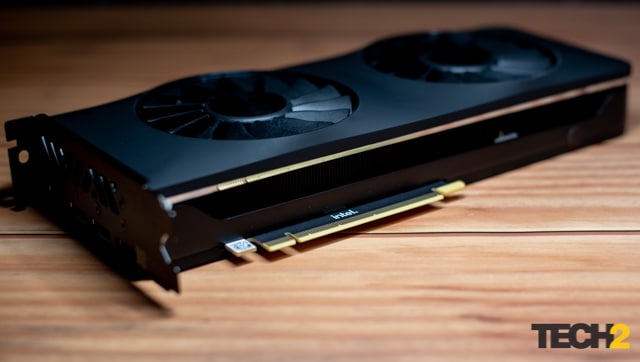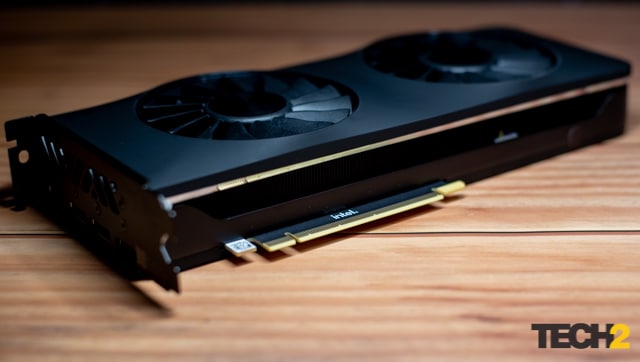 Intel Arc A750 GPU Review: Performance
Speaking of the RTX 3060, Intel is going straight after NVIDIA's budget PC GPU without making any qualms. The Arc A750 simply crushes the best of RTX 3060s in games that are based on the DirectX 12 and Vulkan APIs. This has been so since the day of its launch. In terms of benchmarks, the Arc A750 again does phenomenally well.
At the time of the launch though, the Arc A750 struggled a bit with older titles, mainly ones that were based on the DirectX 11 API and the DirectX 9 API – certain DirectX 9 API games, were downright unplayable thanks to the first, original drivers that the card shipped with.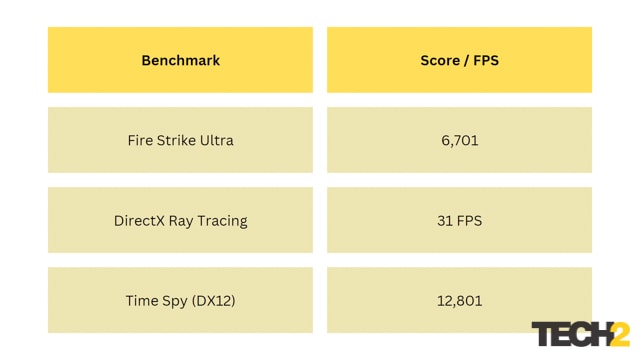 The main reason for this is that Intel did not optimise the card for older APIs as much as it did for the newer ones. The ARC A750 was basically running games based on older APIs through a conversion emulator or inter-compatibility layer which took a massive hit in the shape of performance, and framerates.
The Arc A750 was performing better than the RTX 3060 in most DX12 games even at the time of launch. Now, thanks to the latest driver update, the Arc A750 is performing phenomenally well in DX11 and older games as well.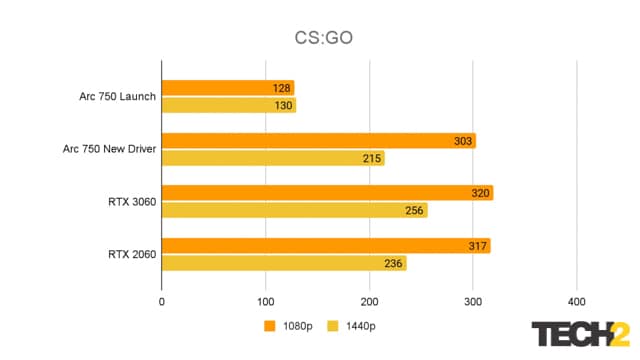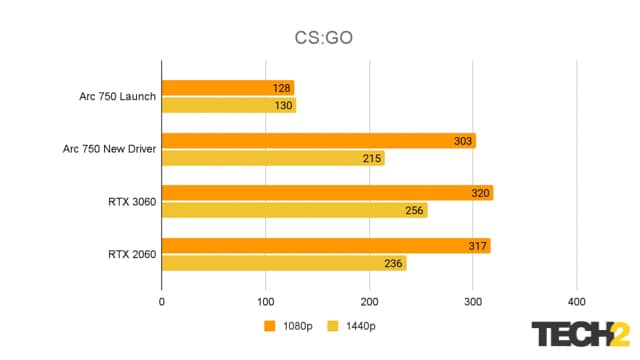 However, with the latest set of drivers, the Arc A750 has sorted out most of the chinks in it armours.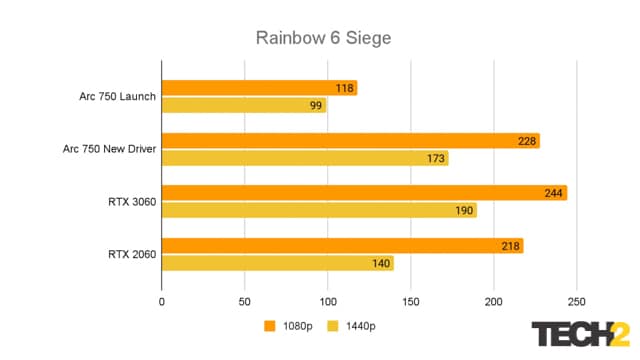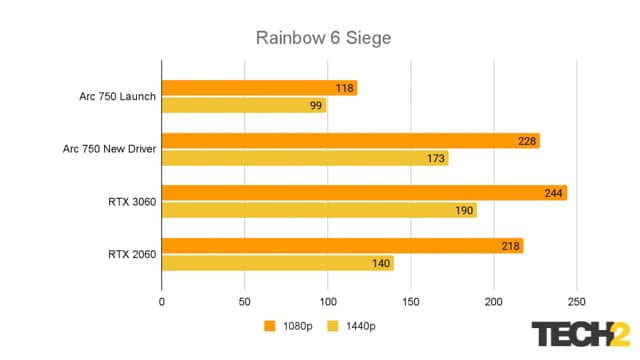 Because of the latest Arc driver, the Arc A750 has seen a jump of about 77 per cent in the average FPS of CS:GO at 1080p. In 1440p the jump is as high as 74 per cent. Across the board, the Arc A750 is performing about 43 per cent better in DX9 games than it did at launch. Even the 99th percentile FPS across the board has shot up by 60 per cent, compared to the launch driver.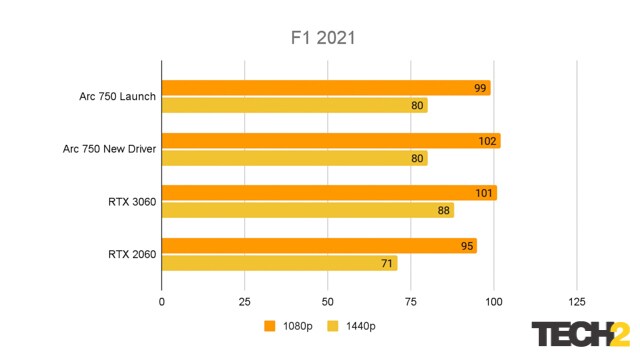 Intel has worked immensely hard to rectify some of the sticky situations that it had to deal with when it first launched. Since October 2022, when Intel launched the Arc GPUs, they have released about 8 drivers, all of which have brought some massive improvements in performance in older titles.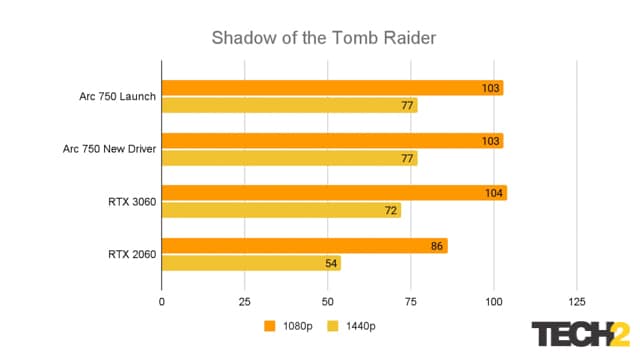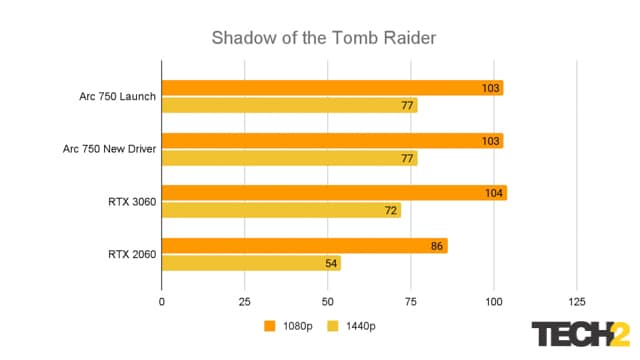 In newer games, the ones that use the DX12 or Vulkan the Arc 7A50 GPU showed very little to no improvements across most games. This just goes on to show just how Intel has been working on those drivers.
Intel Arc A750 GPU Review: Conclusion
Here we answer the big question – should you buy the Intel Arc A750 GPU, or should you go for something from NVIDIA. Given the price difference between Intel's offering and even the most basic RTX 3060 GPUs out there, we would wholeheartedly recommend the Arc A750 GPU, if you're building a completely new system for 1080p gaming. If you're planning to game at 1440p, picking the Arc A750 becomes a no-brainer.
However, if you're just planning to upgrade your GPU and are already rocking an older CPU, like one from Intel's 8th Generation or earlier, only then would we say to go for an RTX 3060.
The Intel Arc A750 GPU performs almost as good as the RTX 3060 in most games, and in some cases, it outperforms the RTX 3060. Even in most older DX11 or DX9-based titles, the Arc A750 GPU has a performance delta of less than 2-5 per cent which, realistically, is practically discernible.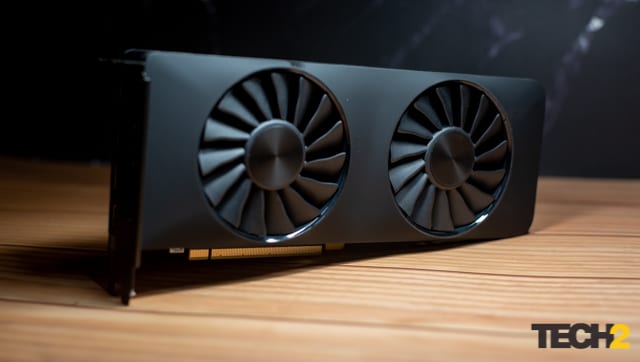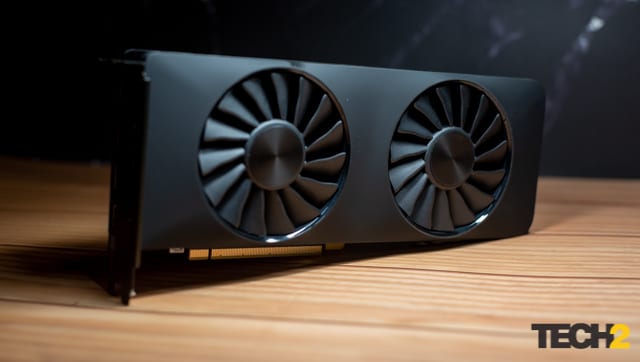 The Intel Arc A750 has some benefits over its NVIDIA rivals that again make it the de facto choice. If you're into streaming or are a content creator of any sorts, then again, the Intel Arc A750 looks like the ideal GPU for you, if you're looking to build a budget editing and/or gaming PC. The support for AV1 video may not seem that important now, but sometime down the line, this is the format that all streamers and content creators who know what they are doing, will be moving to.  
What's Your Reaction?