Recalls at Multiple Major Grocery Chains Nationwide: Walmart, Costco, Trader Joe's
Possible illnesses call for nationwide recall on multiple foods.
Possible illnesses call for nationwide recall on multiple foods.
Multiple retailers recalled products this week that should have consumers checking their pantries and freezers for the items affected.
When a company issues a recall, it's purpose is to protect its consumers and reduce the company's risk. Companies will issue a voluntary recall to have customers return the products affected and receive a full refund, even if the product has been opened.
Today, with the ability to track all shipments of products, production companies can determine where all the possible packages went and help reduce risk to the public, even if a product is only suspected to be contaminated.
The U.S. Food and Drug Administration works with organizations to reach customers by issuing a recall. In most cases the companies work alongside the FDA and issue recalls as well. If a company does not work with the FDA, the FDA will do a forced recall. Recalls have class levels that are based on the level of risk to the public. A Class Level I recall has the lowest risk, Class Level II has moderate risk and Class Level III has the highest level of risk to the consumer.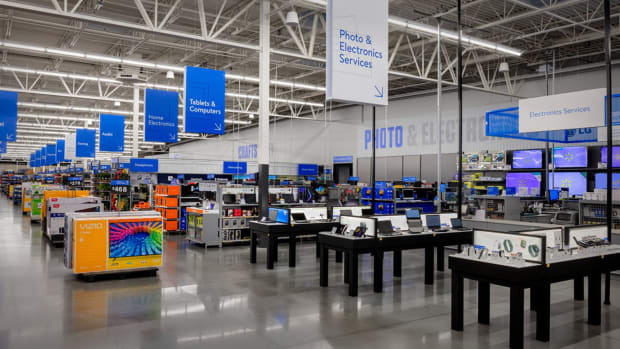 Coast to Coast Recalls
Walmart  (WMT) - Get Free Report is one of the major retail chains affected by the latest food recalls. The retailer's recall concerns 581 cases of Clio Snacks out of Piscataway, NJ. The Strawberry Granola & Greek Yogurt Parfait Bar has a possible listeria contamination.
Listeria is a food borne illness that requires urgent medical attention as it can be life threatening if it is not treated. Listeria symptoms are fever, stiff neck, severe headache, nausea, confusion, diarrhea and weakness. This bacterial infection can be cured with antibiotics like Ampicillin, Gentamicin, or Benzylpenicillin.
The Clio Snack recall is for single serving boxes with UPC 854021008152 and Lot # 048C2023 and an expiration date of April 30, 2023. These products were shipped to Walmart locations in California, Florida, Georgia, Washington among others between March 5 through 8. If customers check their pantries for this snack and find it, they are asked to return it to the store for a refund. Otherwise they are asked to discard it in the trash.
Another major recall hit Costco  (COST) - Get Free Report and Trader Joe's in the frozen fruit section from Scenic Fruit Company. The FDA announced a recall for the Kirkland Signature Brand Frozen Strawberries 4 pound bags and Trader Joe's frozen Tropical Fruit Blend for possible Hepatitis A contamination.
Hepatitis A is a viral infection with symptoms that include jaundice, nausea, abdominal pain, fever, joint pain, loss of appetite, and fatigue. The viral disease has no special treatment other than rest, staying hydrated and eating healthy to help support the liver while in recovery. Recovery can take between a few weeks to months, according to the Mayo Clinic.
The organic fruit sold in stores affected by the recall are nationwide for Trader Joe's and Costco's in Alaska, Idaho, Montana, Oregon, Utah and Washington. Other recalls and information can be found at the FDA website. Consumers can identify the Kirkland frozen fruit bags on the back by the lot numbers: 140962-08, 142222-23, 142792-54, 142862-57, 14912-59, 142162-20, 142202-21, 142782-53, 142852-56, 142902-58, 142212-22, 142232-24, and 142842-55. Scenic Fruit Company also sold its frozen strawberries at Aldi, KeHE, Vital Choice Seaford, PCC Community Markets. 
FDA Illness Results
While no illnesses have been reported to the FDA concerning the Clio Strawberry Granola & Greek Yogurt Parfait Bars as of March 15, 2023, the recall came about from routine testing at the production company where the Clio products are made. The production has stopped until the FDA completes its investigation into what caused the contamination to the products. 
Because of due diligence by the companies involved, protecting the public and alerting the consumers has resulted in no illnesses to this point. While listeria is usually something one can recover from, at risk consumers like the very young, elderly or pregnant women it could prove fatal. 
On the other hand, the recall for the frozen fruit sold at Costco, still may have illnesses reported as the symptoms to Hepatitis A can occur up to 50 days after the initial exposure. According to the FDA website on this recall, if someone suspects that they may have consumed an affected product, they can take a Hepatitis A vaccination within two weeks of consumption. The contamination is suspected to be originated from a Mexican farm, but the investigation is not finished according to the NBC report.