Kid Rock makes new comments on Bud Light and transgender rights
The controversial right-wing singer has not been shy in sharing his political views and now he has shared his motive.
Kid Rock started the whole Bud Light boycott without ever actually calling for a boycott.
Instead, he shot up cases of the beer after its parent, Anheuser-Busch InBev (BUD) - Get Free Report, partnered with the transgender social-media influencer Dylan Mulvaney. The beverage company sent Mulvaney cans of the beer with her face on them to celebrate her first year living as a woman.
It was an attempt to get more LGBTQ+ community members to drink Bud Light. Rock punctuated his video by sharing how he felt about the company and its beer.
"F*** Bud Light, and f*** Anheuser-Busch. Have a terrific day," he said.
Related: Two bankrupt big-name retailers make brick-and-mortar comebacks
At the time, it was unclear exactly why Rock was so upset. Did he not want to drink a beer that transgender people also drink? Did he think that Mulvaney was now Bud Light's spokesperson and he did not want to be associated with that by drinking the beer? (A few months after the video, he was seen drinking a Bud Light.)
Rock went on Fox News' "Hannity" with host Sean Hannity to explain what got him so upset with the once-popular beer brand.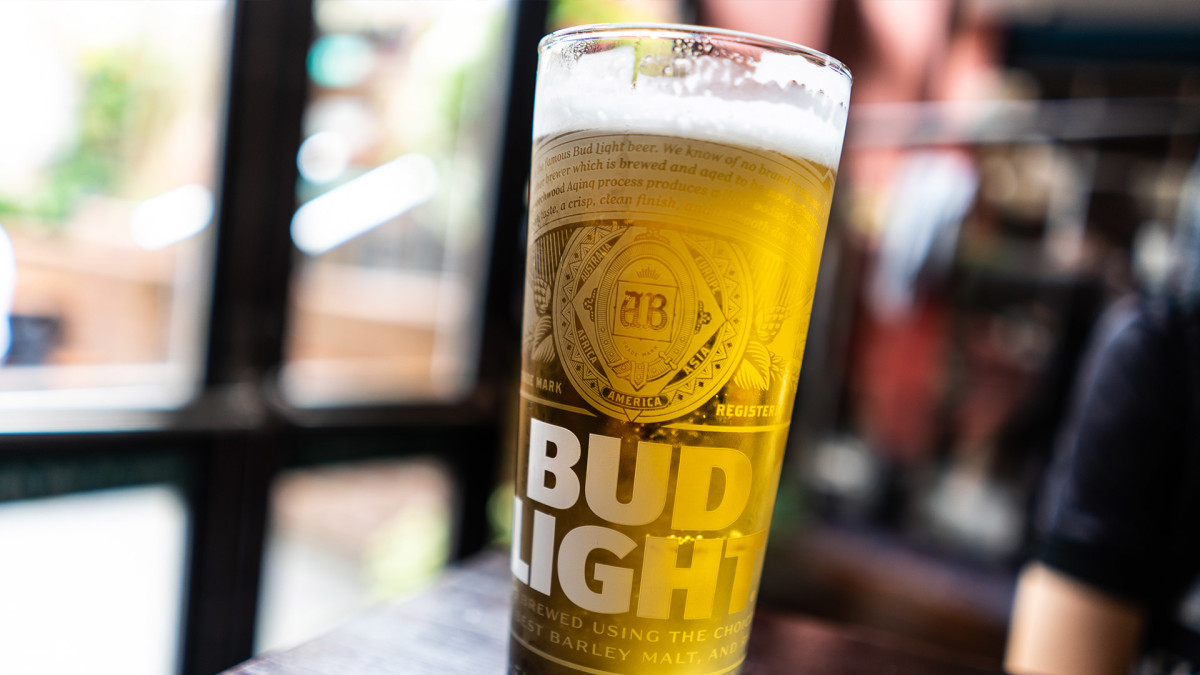 Kid Rock explains his Bud Light position 
Hannity asked Rock about a recent trip to a UFC event at Madison Square Garden. At the event, Rock was seen with UFC President Dana White and former President Donald Trump.
The singer shared a story about speaking to someone who may or may not have been Anheuser-Busch Chief Executive Michel Doukeris.
"And someone comes over to (say) like the CEO of Anheuser-Busch standing right behind you," Rock told Hannity.
"So I go to the POTUS. I'm like, hey, that's the CEO of Anheuser-Busch. Trump's like, you want to go talk to him. I'm like, I do. So me and him go over, we actually had a great conversation," Rock shared.
Because, you know, if you put this in context, why did this start? It's like, you know, I told him that night, I go, you signal to a lot of people like myself, like-minded people, put the trans thing aside for a minute, right?

I was like, but by sending that can to the trans kid, you kind of signal to us, you support this lifestyle and more importantly like men being in women's sports, or in my granddaughter's locker room, most of us draw a hard line right there. Nah, no, no, no, no. What like -- what are you doing?
So, Rock fears that sending a beer can to Dylan Mulvaney with her face on it — Anheuser-Busch's effort to be inclusive — was that it was sending a broader political message. The singer also seems unclear on the fact that a transgender person like Mulvaney is, in the majority of the U.S., legally a woman and not a man.
Currently, every U.S. state except Kansas allows people to change the gender marker on the driver's license. Eight states require proof of surgery to do that while 22 states allow people to make the change without any certification from a health-care provider using easy-to-understand forms, LGBTMap.org shared.
About half of U.S. states also allow for license selections to include a "X" along with "M" or "F" for nonbinary people. More than half (26) U.S. states allow transgender people to change their birth certificates without court orders or requiring gender reassignment surgery while only five ban making that change. 
Rock does have some sympathy
While Rock may not have any empathy for transgender people, he is sympathetic to the workers who have lost their jobs over Bud Light's falling sales.
"The guys that work in the factory, the guys that load the trucks. They're not the guys that made that stupid, you know. They had no dog in this fight at all. It's actually funny," he told the Fox News-talk show host. 
Rock did make clear that he never called for a boycott of Bud Light. He also expressed willingness to forgive the brand, which has become a UFC sponsor.
"As a God-fearing man, as a Christian, yeah, I got to believe in forgiveness. They made a mistake, all right. What do you want? To hold their head underwater and drown them and kill people's jobs? I don't want to do that," he added.
Sign up for Real Money Pro to learn the ins and outs of the trading floor from Doug Kass's Daily Diary.
What's Your Reaction?