Another Las Vegas Strip show shutting down unexpectedly
With big-name residencies taking over many Strip venues, classic Las Vegas shows seem to be becoming a thing of the past.
There was a time when the Las Vegas Strip featured numerous variety shows featuring showgirls, novelty acts, and headliner singers. You could see plate spinners, jugglers, people who perform unicycle tricks, and other types of performers that you may not go to see on their own, but who, when taken as a whole, provided an entertaining evening.
Those types of shows are simply gone. Showgirls have, in fact, entirely disappeared from the Las Vegas Strip. You will see women dressed as showgirls on the Strip hustling for photos alongside Mickey Mouse, Spider-Man, and various characters, but these are people doing cosplay, not actual showgirl performers.
Related: Another Las Vegas Strip icon quietly closed for good
The Las Vegas Strip has also seen other classic forms of entertainment dwindle or disappear. Classic magic acts, for example, have become increasingly rare and no Las Vegas act works with tigers or other "big cats."
In addition, the city has seen many of its classic production shows shut down. These big-scale shows mixed Broadway production values with high-end spectacle, but when you can see U2, Adele, Garth Brooks, Lady Gaga, Sting, Miranda Lambert, and countless other big-name performers live, it's hard to draw people to shows like "Legends In Concert," where performers mimic famous performers.
"Legends," the city's longest-running show, closed last year as did a musical from "Hamilton's" Lin-Manuel Miranda and a giant production based on Meat Loaf's classic "Bat Out of Hell" album. Now, another long-running Las Vegas Strip show has shared the date when it will lower its curtain for the last time.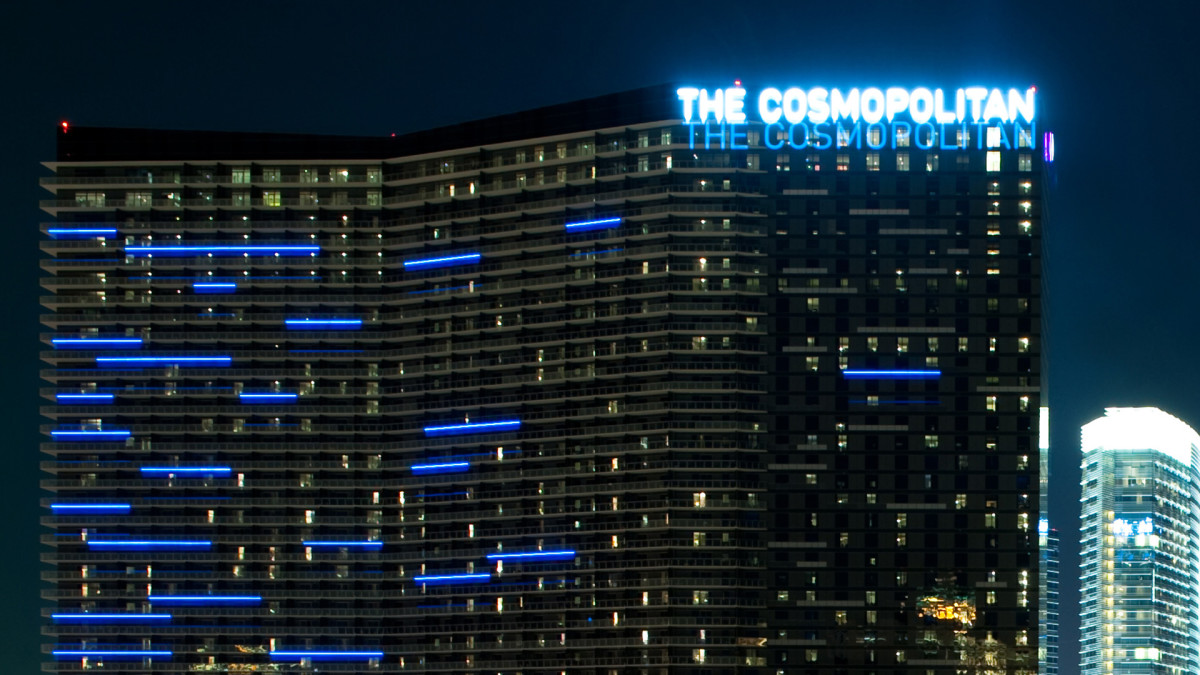 MGM's Cosmopolitan closing a once-popular show
Spiegelworld produces a number of shows on the Las Vegas Strip. That includes "Absinthe" at Caesars Entertainment's (CZR) - Get Free Report Caesars Palace, "Atomic Saloon Show" at The Venetian, and "OPM" at MGM Resorts International's Cosmopolitan.
"OPM", which opened in March 2018, will have its final performance on New Year's Eve. Tickets remain on sale through the Spiegelworld website for dates beyond that, but the show will close on the final day of 2023, the Las Vegas Review-Journal reported.
A high-concept show (which is the Spiegelworld model), "OPM" was a very different production.
"Welcome aboard the Starship OPM for your nonstop, warp-speed flight through the universe. With gravity-defying acrobatics, breathtaking acts of celestial beauty, and hilarious mayhem, 'OPM' goes where no show has gone before," the company shares on its website.
It gets a little bit more weird than the "you are on a spaceship" concept. 
"Your gorgeous host is Andromeda, the glitchiest, most sex-starved android since Wall-E," the company added.
ALSO READ:
Cosmopolitan's Superfrico will remain open 
"OPM" has a companion restaurant, Superfrico, that was integrated into the show.
"Before or after the show, venture into the all-senses overloaded dining experience in Superfrico at OPM. Or, during the show, our flight attendants will happily deliver cocktails, pizza, and oxygen directly to your seat," Spiegelworld shared on its website.
A decidedly adult show, "OPM," which was known as "Opium" when it opened, required that ticketholders be at least 18 years old. The closure marks the second  Spiegelworld show to occupy The Cosmopolitan's second-floor theater as "Vegas Nocturne" had a six-month run there in 2014. 
Keeping Superfrico open, which Spiegelworld operates, suggests that the production company could bring another show to the space. The company will open another production show, "Discoshow," at Caesars Linq this summer. 
That show is based on 1979's famed "Disco Demolition Night," a baseball game promotion that turned into a riot. "Discoshow" will also have a companion bar and diner. 
What's Your Reaction?