A discussion of Walmart's jobs, pay per hour, and employee benefits
Walmart pays its hourly employees minimum wage or higher, and even part-time employees are eligible for benefits.
Want a job at Walmart  (WMT) - Get Free Report? Chances are, it's hiring.
The world's biggest retailer has nearly 2.5 million employees across 10,500 stores in 24 countries. Headquartered in Bentonville, Arkansas, the "Save Money, Live Better" chain generates $611 billion in yearly revenues and has topped the "Fortune 500" list for 11 years straight, so if you're looking for stable, steady income, supportive colleagues, and benefits—even for part-time employees—working at Walmart might be perfect for you.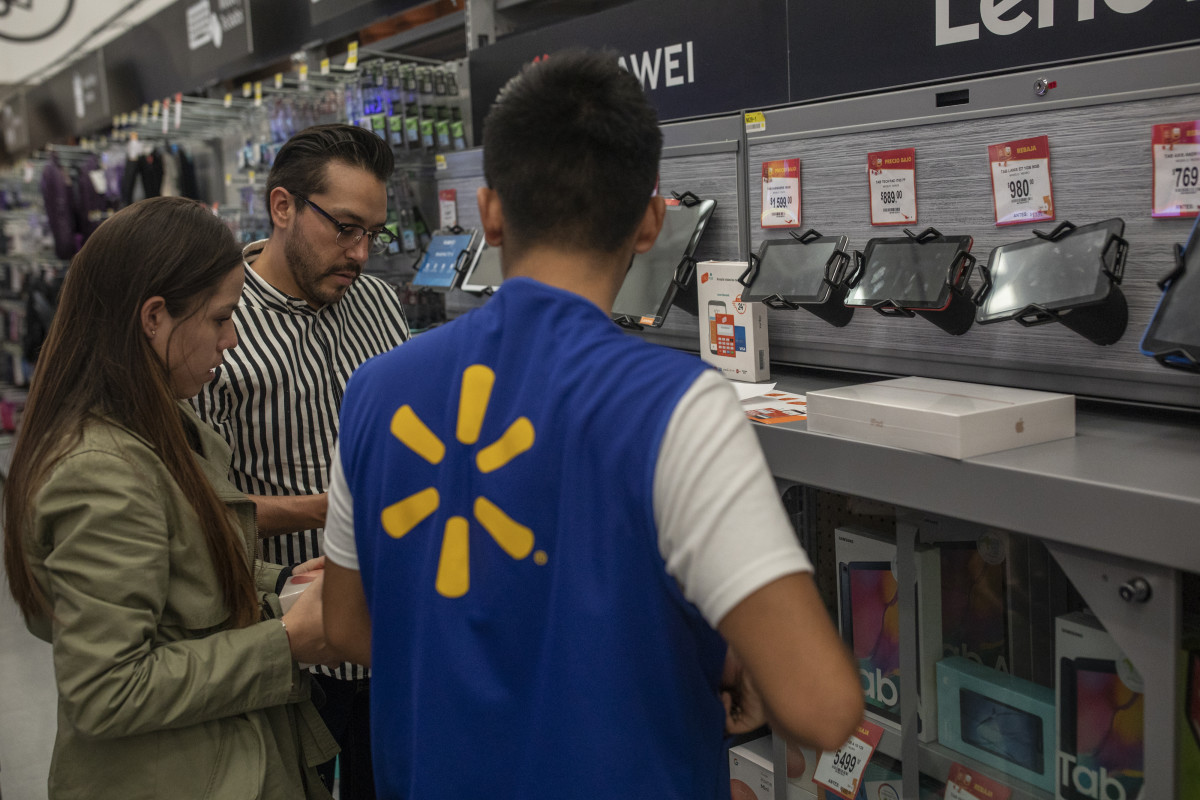 Walmart offers full-time, part-time and temporary/seasonal positions that encompass a range of skills—in fact, Walmart's motto is "here, there's a path for everyone." Jobs include cashiers, merchandisers, warehouse workers, delivery drivers, pharmacy and auto center positions, as well as corporate positions in finance and accounting—to name just a few.
What is the starting pay for a Walmart employee?
Walmart's starting pay ranges from $14 to $19 per hour, based on store location. Walmart's website lists its average hourly wage for frontline associates at $17.50 per hour.
Related: Walmart sounds an economic warning right before Christmas
At the end of the Covid-19 pandemic, there were more jobs than people to fill them, and so in January 2023, Walmart raised its minimum wage for store employees by $2 to be competitive with other big-box stores. But by July 2023, the mega-retailer had cut back hourly wages for certain positions, such as employees who stock shelves and fulfill online or curbside pickup orders. Walmart spokespersons said the wage cuts were only applied to new positions and not existing workers—and that they averaged about $1 less per hour. 
View the original article to see embedded media.
What kinds of jobs does Walmart have? How much do they pay?
Walmart, and Sam's Club, a division of the retailer, offer the following store positions and rates of pay:
Cashier and Front-End Services: $12–$17 per hour. These employees greet customers and check them out, clean restrooms and sales floors, and gather shopping carts from outside.
Food and Grocery positions: $12–$22 per hour. These employees assist customers at the deli counter, bake cakes and other sweets, keep shelves stocked, and maintain temperature controls. For example, one recent part-time position was dedicated to managing the prepared meals and rotisserie chicken case.
General Merchandising: $12–$17 per hour. These employees work as Sales Associates in Walmart's apparel, entertainment, toy, and sporting goods departments.
Online Fulfillment and Delivery: $13–$21 per hour. The pace can vary with these positions, with evenings, weekends, and holidays seeing higher volume. Associates are expected not only to fulfill online orders but also to assist in-store customers with questions. Spark delivery drivers keep 100% of their tips.
Unloading and Stocking Shelves: $13–$21 per hour. This physically demanding job involves unloading trucks, sorting and storing products in the back, and placing items on shelves.
Auto Care Center Jobs: $12.50–$21 per hour. If you have a valid driver's license, you are eligible to work in Walmart's Auto Centers. Duties include changing oil, tires, and other general auto maintenance as well as providing customer support. Experienced workers can obtain certifications to perform more advanced repairs.
Fuel Center Workers: $12–$18.81 per hour. These employees assist customers and ensure that shelves are full and that Walmart's gas pumps are fully compliant.
Health and Wellness: $11.50–$36.13 per hour. These employees work in Walmart pharmacies and vision centers by ringing up customers and answering their questions.
What do Walmart managers make?
Walmart's managers are the chain's only salaried employees, but you may be surprised to hear that 75% of them started out as hourly employees. Managers provide the boots-on-the-ground leadership in Walmart stores; a store manager can earn between $65,000 and $170,000 while market managers, who have several stores under their belts, make a starting salary of $140,000—plus equity.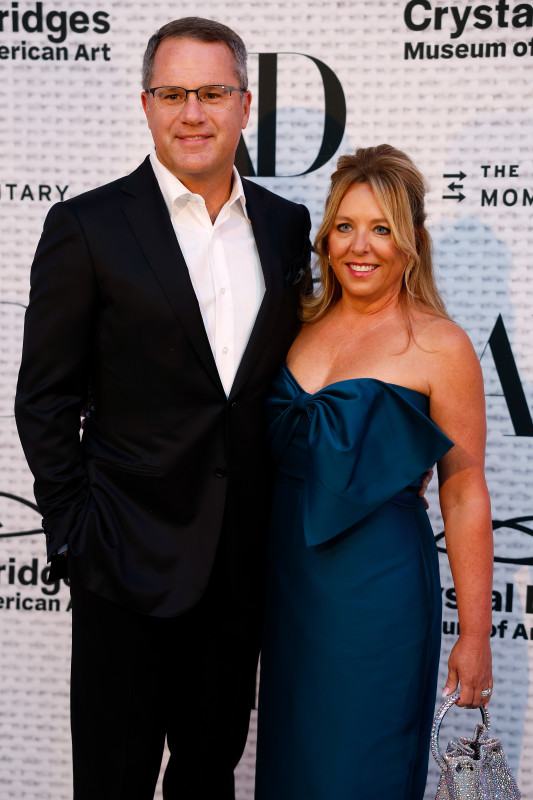 Which Walmart positions pay the most?
Some of Walmart's most lucrative positions are in its back office: software engineers make around $123,821, while the company's director of data science earns about $198,319 per year.
And of course, Walmart's CEO, Douglas McMillon, makes a pretty penny. He took home more than $24 million in total compensation last year, but that doesn't mean others can't follow in his footsteps: He actually started his Walmart career in high school by unloading boxes from trucks at a Walmart distribution center.
How do Walmart's paychecks work?
Walmart pays employees every two weeks (bi-weekly), but the store does not print checks. Employee pay is deposited directly into their bank accounts; in the event that an employee does not have a bank account, Walmart pays them via a prepaid Walmart debit card, called a Walmart Money Card.
Non-Walmart employees can also be paid through the Walmart Money Card—and they can receive their direct deposits up to two days early, plus cash back. Talk to your HR department to see if your company is eligible.
How do I apply for a job at Walmart? What are the application requirements?
Walmart's job application process takes about 45–60 minutes to complete. You can apply in person (where they will direct you to a computer terminal in the Customer Service Center), or on Walmart's website. The fields are easy to fill out, and you don't need to upload a resume—a big plus.
In order to work at Walmart, you must be at least 16 years old (18 years for certain positions) and have obtained a high school diploma or GED. You must also pass a drug test and background test.
What are Walmart's benefits?
A little more than half of Walmart's employees are part-time. The good news is that Walmart offers benefits to part-time employees starting from Day 1. Part-time employees who work more than 30 hours per week are eligible for benefits like health insurance and tuition coverage. Walmart has also stated plans to make more of its workforce full-time in the future.
What's Your Reaction?