What to expect from 'Veer Meera' – A musical on empowering women
What to expect from 'Veer Meera' – A musical on empowering women
The musical Veer Meera will happen on Wednesday 26th July 2023, 6.30 pm onwards at Kamani Auditorium, Copernicus Marg, New Delhi.
About the musical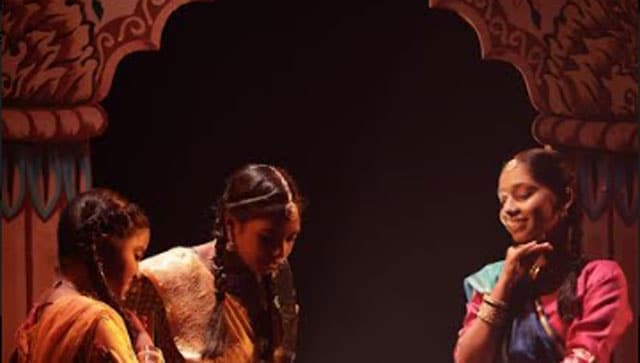 The musical is inspired by the 16th-century Hindu mystic poet and devotee of Krishna, Meera Bai
· Sponsored by the Ministry of culture, the musical aims to spread the message of women awakening and liberation by showcasing the ideology of brave Meera Bai and her warrior spirit
· Conceptualised and composed by Padma Shri and Sangeet Natak Akademi awardee – Indian classical vocalist Vidushi Sumitra Guha and her senior disciple Dr Samia Mahbub Ahmad, the show is a production that brings together an amalgamation of songs celebrating Meera Bai and her bhajans
· The script of the show is written by Pandit Vijay Shankar Mishra, and is scripted in a way that it narrates her story while honouring the women achievers. The songs are sung by Vidushi Sumitra Guha and enacted through a dance recital by Kathak exponent (Birju Maharaj's granddaughter) Shinjini Kulkarni
· As we draw towards the end of the 75th year celebration of Azadi ka Amrit Mahotsav, this event will eulogize the women of India, their spirit and soul with a resounding message that women's freedom is social freedom, and the new India will be truly independent and powerful when its women are empowered
· It combines music, dance, and storytelling to provide a soulful and inspiring experience that highlights Meera Bai's progressive ideology and honors contemporary women achievers
· "Meera Bai was the first feminist and a visionary who voiced against the wrongdoings of the society," shares Vidushi Sumitra Guha. "Despite being from the royal family, she questioned the norms of animal slaughter as an offering for gods. She stood up to all established norms of honour, and to the authority of every mortal man around her. Through our musical we are showcasing her commitment, devotion, and bravery and signifying its importance for women of today's generation, adds Sumitra Guha"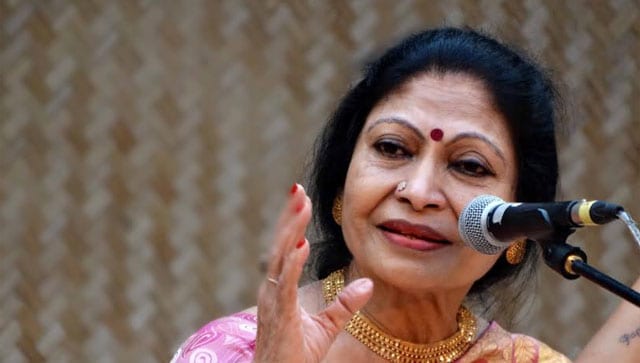 · She explains, "The performance will be a soulful and inspiring blend of music, bhakti and inspirational songs, dance and celebration of women achievers. The musical evening will have songs talking about Meera Bai and how stood against caste, creed, gender, inequality. The evening will also feature some bhajans written by Meera Bai. We are putting together a spectacle that celebrates women empowerment by celebrating a true visionary
· Kathak dancer Shinjini Kulkarni explains how it's an amalgamation of music and dance in a never seen before format. "This event is designed in a way that people will not only enjoy the classical music and dance but also the set, costume, and lights. It promises to be a holistic spectacle to its viewers. The script is written in such a way that it highlights how Meera Bai was decades ahead of her time and provides lessons for all of us. It also honours and celebrates the courageous women of today and time and attempts to tell their tales
· The project was first presented on stage in 2019, then on Doordarshan in March 2021, and again in March 2022 at Stein Auditorium, India Habitat Centre which was very well received. The upcoming event will take the performances to a whole new level and will leave the audience moved and inspired with its grandeur music composition, production, set design, lighting and costumes
· The evening will recognize notable women who have excelled in sports, arts, business, and other fields, honoring their achievements and their embodiment of Meera Bai's ethos
About the Artists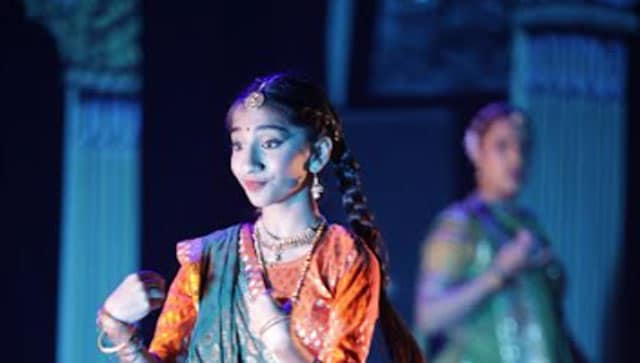 · Vidushi Sumitra Guha is an Indian classical vocalist, known for her expertise in the Carnatic and Hindustani schools of classical music
· The Government of India honored her in 2010, with the fourth highest civilian award of Padma Shri. Sumitra Guha was born in an Andhra family, her first tutor was her mother, who imbued music with a spiritual fervor. At the age of 11, she began her formal education in Carnatic Music under the acclaimed S. R. Janakiraman (Sangeetha Vidwan)
· After completing her pre-university course, Sumitraji went to Viswa Bharati University in Shantiniketan to do her graduation in Philosophy. It is here that she found herself getting drawn to Hindustani music.
· In 1964, Sumitraji started learning Hindustani Classical music under Pt. A. Kanan and Vidushi Malobika Kanan of the Kirana Gharana. The depth of the alaap, the slow elaboration of notes in the vistaar and the stability of swaras now became her style. She assimilated both their styles in her music, and later received instruction from Pt.Sushil Kumar Bose, the accomplished disciple of Ustad Bade Ghulam Ali Khan
· In 1972, she became an artist of the All India Radio (AIR), she got the opportunity to participate in several chain concerts, Radio Sangeet Sammelans and national programmes for AIR and Doordarshan. By 1995, she became a Top Grade artist of the All India Radio
· Her ongoing project on Women Empowerment- MEERA, has been received with great applause in the nation. At present, she is working on the integration between the two Classical Music forms in India- Hindustani Classical Music and Carnatic Music. She is also working on another interesting project with Oscar nominee Dr. Rupam Sarmah – Science, Music and Spirituality. She proves her versatile musical prowess by singing a track for the internationally acclaimed Series- THE FAMILY MAN 2
Shinjini Kulkarni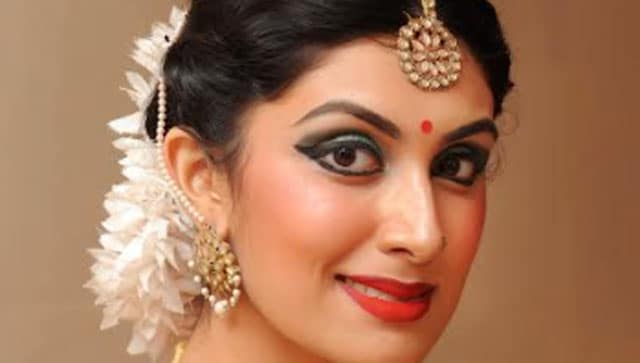 · Born into the Ninth Generation of the Kalka Bindadin Lineage, Shinjini Kulkarni is the granddaughter of the Kathak Maestro Pt. Birju Maharaj. She began her training in kathak dance at the tender age of five under the tutelage of her grandfather
· She has received honours such as the prestigious Nritya Shiromani Award at the International Cuttack Mahotsava, Parampara Samman by Sangeet Kala Niketan in Jaipur, the Memorial Award from Gangubai Hangal Academy of Music, and the Tarana Samman
· She has also performed dance sequences and acted in movies ranging in three languages
· Shinjini has given numerous solo performances and group shows in various cities of India and abroad. She had the privilege of performing at prestigious venues and festivals such as Madison Square Gardens, New York, The Khajuraho Dance Festival, Sankat Mochan Samaroh, Kathak Mahotsava, Kalidas Samaroh, Taj Mahotsava, Chakradhar Samaroh etc, and has received affectionate appreciation and blessings by the audience in the short span of her career
About Organizing Trust
· Sumadhur Hansadhwani Trust, founded by Vidushi Sumitra Guha (Padma Shri & Sangeet Natak Akademi awardee), is a non-profit organization dedicated to the propagation of Indian Classical Music and Other Art Forms. Since its inception in 1997, it has been working on different themes like musical tribute to Saints of India, Guru Pranam etc. and organizing successful events and providing forums for renowned, established, and upcoming artists regularly every year
What's Your Reaction?