Caught Out review: This documentary on Indian cricket's biggest scandal is a sincere attempt at a marveling exposé
Caught Out review: This documentary on Indian cricket's biggest scandal is a sincere attempt at a marveling exposé
Netflix's documentary Caught Out: Crime. Corruption. Cricket. opens with a top shot of an empty cricket stadium, arguably the most cathartic place in the world. If cricket is religion, cricketers are gods, stadiums can be described as temples. But this documentary isn't about gods or religions or temples, it's about humans, it's about human flaws; correction, human sins.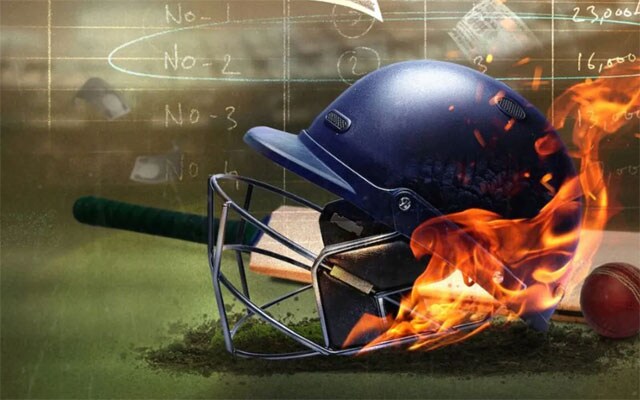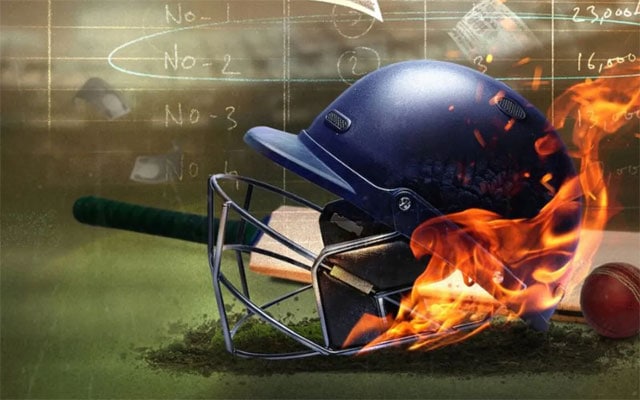 The title has a certain sense of duality, it's smart. It suggests not just the dismissal of a cricketer on the pitch but also his exposé outside. Director Supriya Sobti Gupta's irresistible choice of subject is tempting. But no documentary with a theme this sensational can be complete without an equally dramatic narration. And Gupta assembles veteran sports journalists and CBI officers to take us back in time when Indian cricket's biggest scandal shook the nation.
Tehelka's Minty Tejpal is clearly having fun narrating all those bone-chilling revelations about match-fixing scandals. Supriya and cinematographer Amit N juxtapose the narrations of journalists with slow-motion shots of anonymous bookies making those phone calls. We see close ups of tape recorders and shadows of those masterminds that changed the way Indian Cricket was looked at. In between, the director also adds montages of some glorious matches of the yore and how they propelled ordinary players to demi-god status.
The itch of an investigative journalist from Outlook to dig deeper into a match-fixing rumour opens the documentary's mood. With one appalling revelation after another, from Manoj Prabhakar to Kapil Dev to Mohammad Azharuddin to the South African hero Hansie Cronje, Caught Out really comes into its own. For fresh cricket fanatics, obsessed with the likes of Dhoni and Kohli, this could be an innocuous watch; for veterans, it could be a discomforting trip back in time.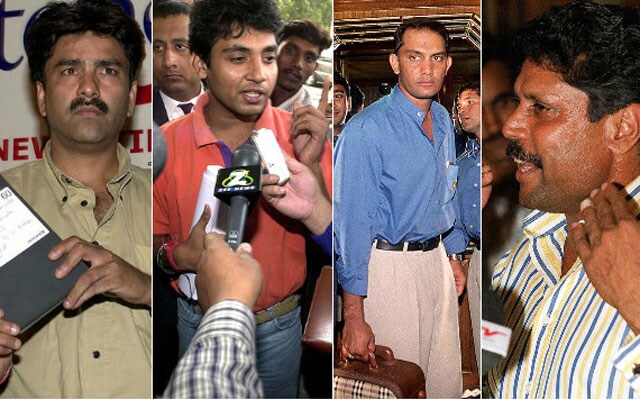 For someone like me, who only skimmed the surface when it came to reading allegations against Azhar and that there was a match-fixing controversy that shocked one and all, some reveals were admittedly alarming. What made these reveals juicier were the manner in which they were revealed. All the figures that have participated in the documentary choose the right words to fuel interests.
Unlike the ghastly biopic that Azhar (2016) was, Caught Out is unafraid to veer into uncomfortable and uncompromising territory. We see a fictional depiction of Azhar admitting to throwing a match before the CBI officials. But nobody knows why he denied that confession later in interviews and at press conferences. He has been described as a man of few words, reluctant, reclusive, and also reticent.
Out of all the information given in the documentary about him, he can also be described as someone who's reckless. He was a man of style, the kind of aura he exuded was unseen in Indian Cricket. He was in a much-publicized relationship with Sangeeta Bijlani, and both were high-profile names at that point. He had to bear her and his own expenses, and maybe one lucrative offer was enough to lure him into selling his soul and the spirit of his game.
Of course, he was acquitted a decade later, and his lawyer pointed out all the lacunae in the CBI chargesheet, but they were still adamant he did what he did. Caught Out ends on an incomplete note, but the way it does could justify its incompleteness. It's not perfect or nail-biting from start to finish, but unlike the questionable spirit of the game of cricket, it does possess audacity.
Caught Out: Crime. Corruption. Cricket is now streaming on Netflix
Read all the Latest News, Trending News, Cricket News, Bollywood News,
India News and Entertainment News here. Follow us on Facebook, Twitter and Instagram.