From land in Australia to liposuction: Inside the $126,000 Oscars gifts bag
From land in Australia to liposuction: Inside the $126,000 Oscars gifts bag
It's Hollywood's biggest night. And the Academy Awards have something for everyone. Few go home empty-handed. The winners take home the coveted statuettes plated in 24-carat gold. And the losers get lavish Oscars gift bags.
The goodie bag is unaffiliated with the Academy. Since 2002, Distinctive Assets, a Los Angeles-based marketing firm, has been giving away "Everyone Wins" hampers to nominees in four main acting categories and Best Director. The six-figure gift bag is full of surprises, often sought after by brands that shell up at least $4000 to secure a spot.
So while Michelle Yeoh and Colin Farrel rather go home with an award, if they lose, they can walk away with the swag bags.
Sneak peek inside the 2023 Oscars gift bag
This is the 95th edition of the Oscars and that makes it even more special. This year's Oscars gifts bag is worth $126,000 (Rs 1.03 crore) and is filled with wellness-focused goodies, according to a report in Guardian. It's 300 times the value of the Oscar statuette which costs $400 (Rs 32,817) to make. And it boasts 60 times, everything from luxury getaways to chocolates.
This year's treats include Japanese milk bread, hand-harvested organic dates, and a chocolate box with a video message. It gets bigger and better. There's a functional wellness "immunity boost" and an edible massage oil. Gifts worth $41,000 (Rs 33.6 lakh) include rejuvenation procedures, an executive hair restoration consultation with a Florida doctor and liposuction.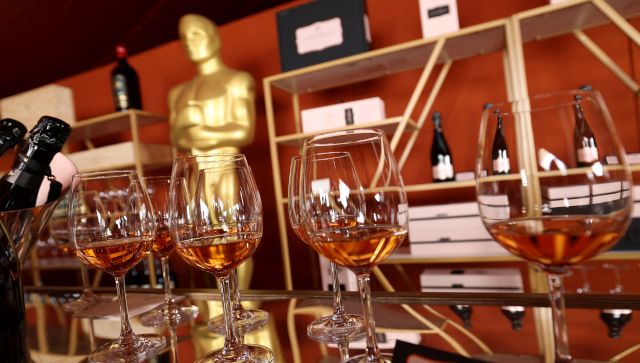 Oscar winners and nominees with also get a three-night stay for eight people on a volcanic Italian island, a $40,000 (Rs 32.8 lakh) getaway to a Canadian estate, and even plots of land in Australia, which funds conservation efforts.
Distinctive Assets' founder, the "Sultan of Swag" Lash Fary, told Forbes, "It's not about the fact that this is free. It's about the fact that we've found a unique place that has built-in privacy for a celebrity. I mean, it's a hillside lighthouse on an island off the coast of Italy—it's very private."
Among the least expensive gift are $13.56 (Rs 1,100) of Clif Thins, a pack of crispy snack bars, and a bottle of coconut water.
The gifts are thoughtfully selected. The bag comprises a travel neck pillow from PETA that urges "Stop Monkey Imports To Labs" and a "mental health orb" that claims to help regulate stress, according to the report in Forbes.
Also read: Was the Andrea Riseborough Oscar campaign for Best Actress illegal? The rules and regulations, explained
 

View this post on Instagram

 
This year's selection has put the focus on diverse brands with something for everyone, said Fray. Fifty per cent of the brands picked are owned by women and minorities.
"While our gifts may be famous for being fun, fabulous, useful, and unique, they also serve a grander purpose," Fray said, adding that "most of the brands we include are from a diverse and inclusive array of small businesses who meaningfully benefit from the global exposure that being associated with Hollywood's Biggest Night affords them. This is celebrity marketing with a mission."
 

View this post on Instagram

 
The most expensive gift bag and more
While this year's bag is lavish, it's not the most expensive. Its value has seen a 10 per cent drop from last year. In 2020, the "Everyone Wins" bag had a haul worth $225,000 (Rs 1.8 crore), the highest of all time.
Last year, Oscar-nominated actors and directors received plots of land in Scotland, gold-infused extra virgin oil, a plastic surgery procedure, anti-ageing supplements, sleep gummies and a spiritual connection coaching session, among others.
In the past, gifts have ranged from an Antarctica tour to a year's worth of Audi rentals. A gift card from a luxury home renovation company if stars want to give their houses a facelift is a goodie bag staple.
In 2016, the bag was worth $200,000 (Rs 1.64 crore). It included a $55,000 (rs 45 lakh) all-inclusive trip to Israel and a $1,900 (Rs 1.5 lakh) breast lift, reports Forbes. It was called "less than wholesome" by the Oscars and a trademark infringement suit was filed, which was resolved amicably.
Also read: Will RRR's 'Naatu Naatu' make history? A look at India's tryst with the Oscars
Gifts are not all free
There is no obligation for winners and nominees to accept the gifts or use or promote what's in the bags. This year's gifts will be delivered to the homes of Hollywood A-listers like actors Austin Butler, Cate Blanchett, Michelle Yeoh and filmmaker Steven Spielberg this week, reports Forbes.
But celebrities might not redeem all that is there in the bag and some might turn it down. Last year, actor Denzel Washington did not accept it.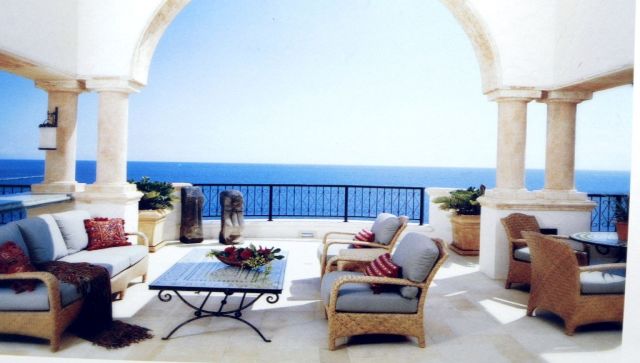 Many have also flaunted the gifts. Actors Viola Davis and Mark Ruffalo have shared photographs of their free vacations on Instagram. In 2013, Amy Adams was photographed in a gifted "Strong Is The New Skinny" shirt, the report says.
The prizes, however, are not entirely free. The gifts that celebrities accept are considered a form of income and are taxable.
The Oscar tradition
Distinctive Assets has been distributing the bags since 2002. Until 2000, Fray gave away luxurious gifts at the Grammys, where he is still the official gifter, reports Forbes.
At the Oscars, the swag bag is not affiliated with the Academy. "We asked ourselves, 'How can we be a part of this without doing something with the Academy?' So we came up with this idea of gifting the top nominees," Fary told Forbes. "That way, if they lost, they got this awesome consolation prize. And if they win, they get this as icing on the cake."
According to a report in Vulture, the practice of handing out a gift bag to nominees and presenters at the Oscars goes back to 1989. Back then, they were official gifts from the Academy – the size of the bag was smaller and the price lesser compared to today.
However, following a crackdown by the revenue service in 2006, the tradition was discontinued. The taxmen considered the bags as a form of non-cash compensation.
Today, the value and popularity of the bag have gone up. According to a 2013 CPA Practice Advisor report, Distinctive Assets charged companies a minimum of $4,000, and up to $20,000, for the opportunity to donate items like cannabis-infused chocolates, luxury vacations, and even medical procedures, says an article in Town & Country magazine.
But Fray insists, "A great gift has nothing to do with a price tag."
With inputs from agencies
Read all the Latest News, Trending News, Cricket News, Bollywood News,
India News and Entertainment News here. Follow us on Facebook, Twitter and Instagram.